Coaching, Facilitating, Mentoring, Online Courses, Speaking & Workshops
This powerful approach to B2B prospecting helps you:
Identify the prospects with the greatest potential
Clearly articulate your company's competitive position
Implement account-based sales development using ideal account profiles
Refine your lead targeting strategy with an ideal prospect profile
Start a conversation with people you don't know
Land meetings through targeted campaigns
Craft personalized e-mail and phone messaging to address each potential buyer's awareness, needs, and challenges
Define, manage, and optimize sales development performance metrics
Generate predictable revenue
You'll learn how to target and track ideal prospects, optimize contact acquisition, continually improve performance, and achieve your revenue goals―quickly, efficiently, and predictably. The book includes easy-to-use charts and e-mail templates, and features full online access to sample materials, worksheets, and blueprints to add to your prospecting tool kit.
If you'd like more information on my coaching suite of services, fill please fill in the form below and I'll get back to you promptly. Thank you.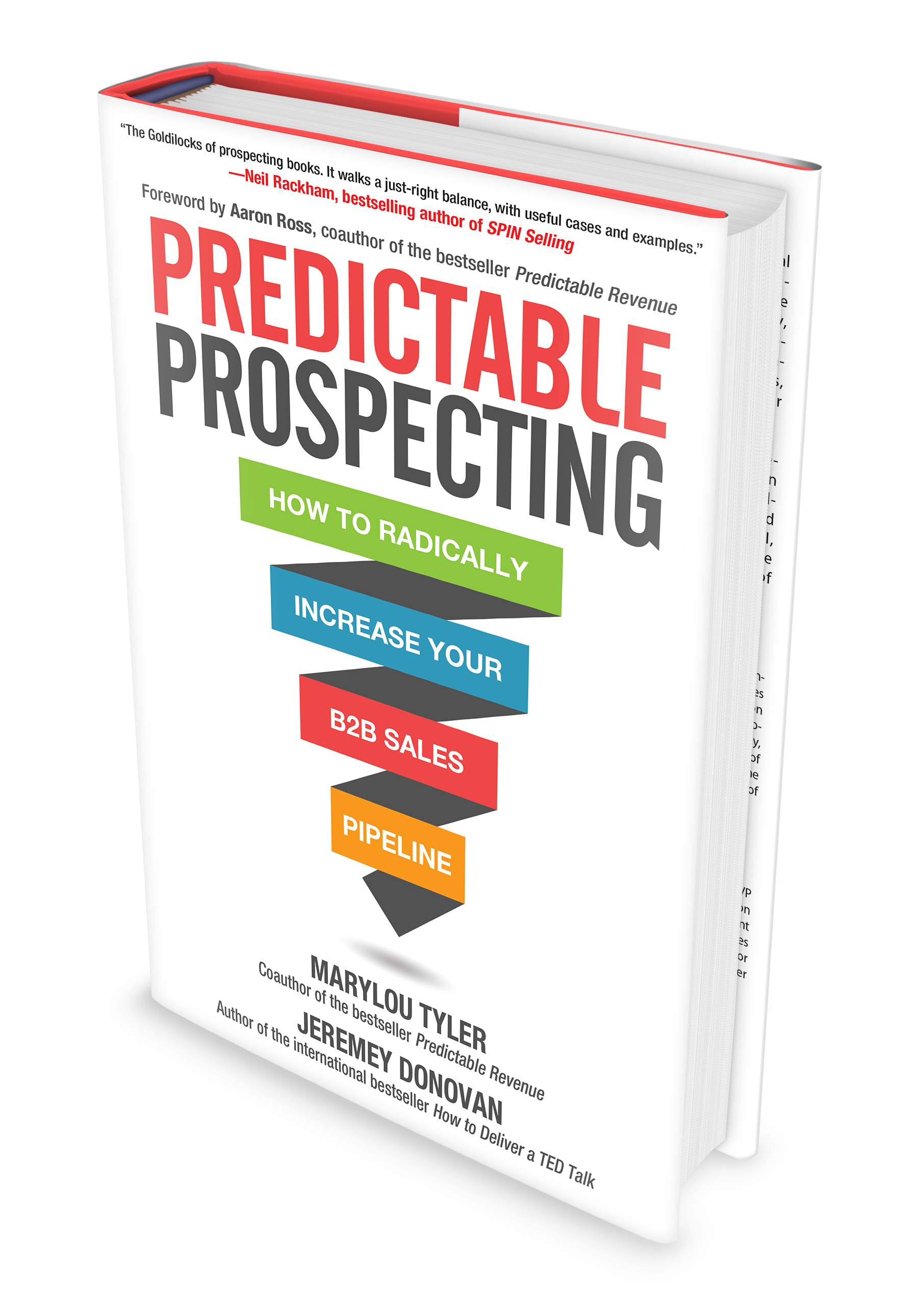 I co-authored Predictable Revenue with Aaron Ross and have released our best-selling (#1 on Amazon its first week) follow-up book, Predictable Prospecting, published by McGraw-Hill, with co-author Jeremey Donovan. This book continues teaching you how to repeatably turn cold conversations into qualified opportunities. We took the formula on page 42 of Predictable Revenue's book and created an entire system for you showing you how to consistently generate opportunities with high revenue clients you're more likely to close.