Predictable Prospecting
From Impossible to Inevitable - Aaron Ross
My mentor, former business partner and dear friend, Aaron Ross and I recently caught up together on myPredictable Prospecting Podcast.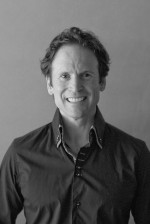 Aaron's been a VERY busy man. He's just published his next breakthrough book, titled From
Impossible to Inevitable – How Hyper-growth Companies Create Predictable Revenue
.
The key question: If you absolutely had to triple revenue in the next three years, how EXACTLY would how to do it?
Doubling the size of your business, tripling it, even growing ten times larger isn't magic.
It's not about privileges, luck or working harder either.
Impossible to Inevitable
, co-authored by famed
Silicon Valley Venture Capitalist Jason Lemkin
, you'll discover
there's a proven template that the world's fastest growing companies follow to produce (and sustain) geometric results
. In this podcast, Aaron reveals:
The key reason companies don't grow faster
The 7 essential qualities all hyper-growth companies share
How he juggles his life with 12 kids–while tripling his own company's revenue in the last few years
Also hear us compare notes on the different directions our lives have taken since our last bestselling book,Predictable Revenue was published. Enjoy!